Lebonan
Lebanese PM Hariri says his country's reject Trump's 'deal of century'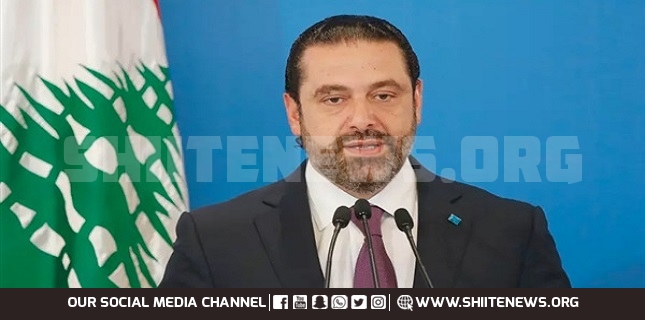 Lebanese Prime Minister Saad Hariri has stressed his country's rejection of US President Donald Trump's controversial proposal for "peace" between the Israeli regime and Palestinians, dubbed "the deal of the century," stating all Lebanese government institutions and people from all walks of life are opposed to the plan.
"The government, parliament and all of Lebanon are against the deal of the century," Hariri said during a legislative session in the capital Beirut on Wednesday.
The remarks came a few days after Lebanon's Parliament Speaker Nabih Berri strongly condemned the much-touted American plan.
He said on Sunday that anyone who thought "waving billions of dollars" could get Lebanon to barter "over its principles" was mistaken.
Hezbollah resistance movement has already declared the United States' so-called Middle East peace plan a "historic crime" that must be stopped.
On Tuesday, thousands of Palestinian refugees staged a protest in a show of disdain from the Palestinian leadership for a US-led economic workshop in Bahrain.
In Beirut, demonstrators gathered outside the United Nations headquarters to voice concern as they waved Palestinian flags and carried banners.
Protesters at Ain al-Hilweh refugee camp in southern Lebanon held a separate demonstration.
The so-called "Peace to Prosperity" workshop opened in Bahrain on June 25 and will run through June 26.
The Palestinian leadership is boycotting the meeting, leading critics to question the credibility of the event.
The Palestinian Bar Association (PBA) plans to file a lawsuit against participants in the US-led conference in Manama.