Lebonan
Imam Musa Sadr Definitely Did Not Go to Italy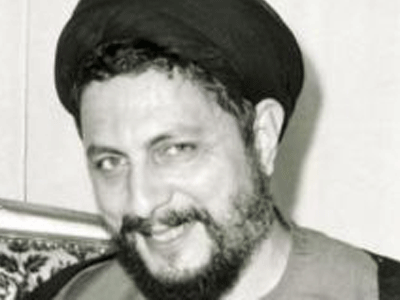 Head of Libya's National Transitional Council (NTC) said there is evidence that Imam Musa Sadr never left Libya after he entered the country in August, 1978 to meet with Libyan officials.
According to a report carried by Al-Liwa daily, Mustafa Abdul Jalil said those who left Libya for Italy at the time and were said to be Imam Musa Sadr and his companions Sheikh Muhammad Yaqub and Abbas Badreddin were actually other individuals disguised as the three.
He said some clothes have been and "we are certain they belong to Imam Musa Sadr."
Head of the NTC said it is not yet clear whether Imam Musa Sadr is alive or not, adding that investigations into the case are ongoing.
"We have discovered a mass grave and believe Imam Musa Sadr's body might be among the bodies found there. The Lebanese government, however, has called for DNA tests and we have not received the results yet."
The Lebanese Al-Liwa daily recently published a report claiming that after his abduction by fomer Libyan Dictator Muammar Gaddafi, Imam Musa Sadr was kept in a cell in Tripoli's central prison before dying there in 1998 because of the cell's harsh conditions.
Sadr and his two companions disappeared in Libya during a visit to the country in August 1978.
Efforts for determining the fate of Sadr and his companions have intensified since the fall of Gaddafi's regime last year.
Some analysts believe if Sadr had been alive, the place where he is kept should have been disclosed by now.
Sadr's family has not confirmed any of the reports about the cleric's fate.