Lebonan
Hezbollah ready to confront any Israeli military aggression: Sheikh Naim Qassem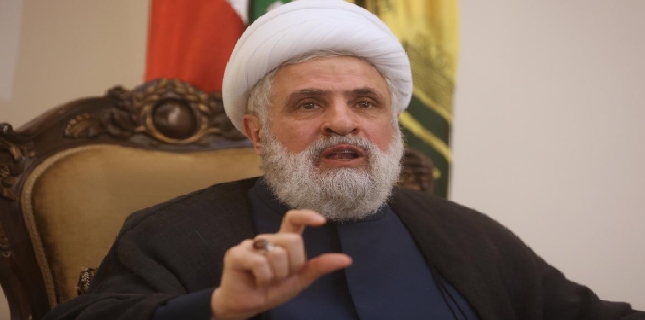 Hezbollah Deputy Secretary General Sheikh Naim Qassem says the Lebanese resistance movement is ready to confront any military onslaught or aggression by the Israeli regime.
Sheikh Qassem told Reuters in an interview on Thursday that the movement "is ready to confront the aggression if it happens, if Israel decides to carry out any foolish action."
"We have declared repeatedly and frequently that we, as the resistance, work to have permanent readiness and we are ready to confront the Israeli aggression if it happens, and therefore we are ready to defend ourself by all available means," he added, noting, "We are working to fortify our front, and to be ready."
Sheikh Qassem, however, said Hezbollah did not expect the Israeli regime to launch a war for now in Lebanon, saying "it does not appear that the circumstances are for an Israeli decision for war."
The Israeli regime has waged three wars on Lebanon — in 1982, 2000, and 2006. It has also carried out assassinations in the Lebanese territory.
Since its establishment in 1985, Hezbollah has helped the army defend Lebanon both in the face of foreign aggression, including in the 2000 and 2006 wars, and against terrorism.
The remarks come as Israeli regime has been violating Lebanon's airspace on an almost daily basis, carrying out what it calls "routine reconnaissance missions."
Elsewhere in his remarks, Sheikh Qassem also said that Syrian President Bashar al-Assad could not be forced out of an eventual settlement of the crisis in the Arab country.
"There is no solution in Syria under the title of 'excluding President Assad'. On the contrary, the solution in Syria is with President Assad, and he is the mandatory channel for the solution," he stressed.
Sheikh Qassem also stressed that the Damascus government and his allies had won the war by defeating a US-led plot to destroy Syria. "Syria has won the military battle, which will help them … win the political battle."
He also said that Daesh Takfiri terrorists who had sought to make Syria part of their "caliphate" had received a heavy blow and lost territories they held.
Hezbollah has also been a formidable force in the battle against terrorism in the region. It has fought the Daesh terror group in Lebanon, Syria, and Iraq and its well-trained anti-terror units have dealt heavy blows to terror groups across the region.