Lebonan
Hezbollah Stresses Lebanon's Right to Benefit from Natural Resources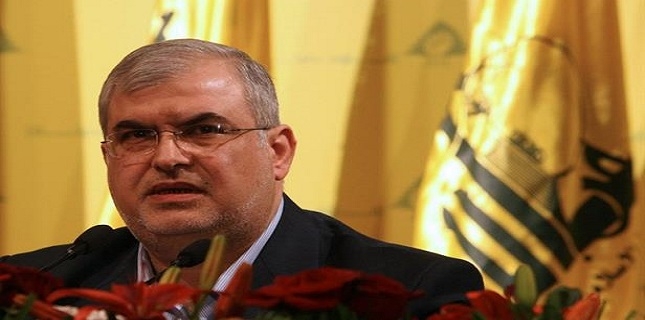 Hezbollah's Member of Parliament, Mohammad Raad stressed Lebanon's full right to benefit from its natural resources.
During a ceremony marking the martyrdom anniversary of Hezbollah's Leaders, Raad said "Great Israel" has gone and it is over, noting that the Zionist entity nowadays is seeking to defend itself rather than attacking others, through building the so-called Border Wall.
"The Zionist regime fears war! Yesterday an Israeli F-16 fighter jet was downed by Syria, with Zionist officials appealing for international intervention in a bid to prevent further escalation in the situation," MP Raad, who is the Head of Loyalty to Resistance Parliamentary bloc, said during the ceremony in the southern town of Jibshit.
Raad meanwhile, stressed the Lebanese resistance full readiness to confront any Israeli aggression.
In the same context the Lebanese MP stressed that Lebanon has the full right to utilize from its natural resources of oil and gas.
"This issues represents a challenge to Lebanon, its government and people. We have to prove that we are capable to defend our oil, gas and other resources."
February 16 is the martyrdom anniversary of Hezbollah's Leaders, Sheikh Ragheb Harb, Sayyed Abbas Al-Mousawi and Hajj Imad Mughniyeh, all were assassinated by the Zionist enemy throughout different years of confrontation, but in the same week.
Sheikh Ragheb Harb was assassinated by an Israeli agent on February 16, 1984.
Late Hezbollah Secretary General Sayyed Abbas al-Mousawi was martyred, along with his wife and son, when an Israeli airstrike attacked his convoy as he was attending the commemoration anniversary of Sheikh Harb on February 16, 1992.
Later on February 12, 2008, Hezbollah's top military commander Hajj Imad Moghniyeh was martyred in a car bomb attack carried out by Israeli Mossad agents.