Lebonan
Lebanon's President, House Speaker Stress National Unity in Face of Israeli Threats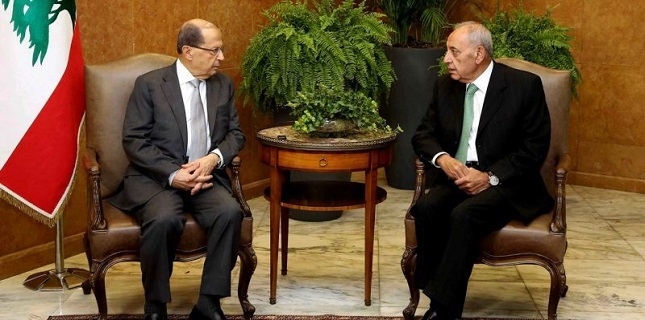 The Lebanese President General Michel Aoun held a phone call with the House Speaker Nabih Berri in which they tackled the recent political crisis and stressed that confronting the Zionist threats requires maintaining the national unity.
President Aoun and Speaker Berri agreed on holding a meeting next Tuesday to tackle the latest developments, including mainly the Israeli escalation.
The Zionist war minister Avigdor Lieberman had warned Lebanon against utilizing its offshore gas resources, specifically Block 9, claiming that it is under the Israeli control.
The Lebanese senior officials firmly responded to the Israeli threats as Hezbollah vowed it would defend Lebanon's oil resources and facilities against any Zionist aggression.