Lebonan
Saudis Cooperate with Israeli Mossad against Lebanon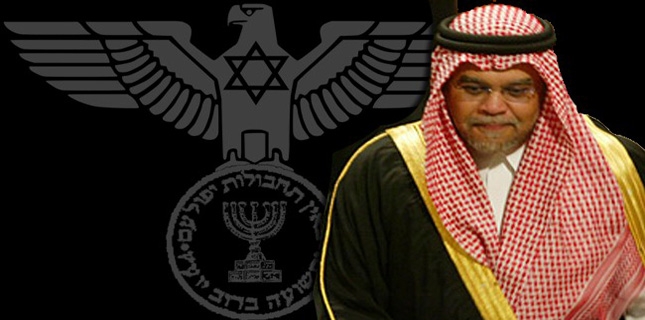 Recent confessions by a member of the so-called Free Syrian Army shows, Saudis are cooperating with Israeli Intelligence organization against the Lebanese Hezbollah resistance movement.
The arrested militant only identified as Ibrahim M., a Syrian citizen, told his interrogators that a special "Muk Operation Room" is created inside Jordanian territory, headed by European, Arab, US, and Israeli elements.
The Syrian citizen had also met commanders of the Jabhat al-Nusrat terrorist group, Abu Malek al-Talli in the Arsal town in Lebanon to plan attacks against Lebanese army checkpoints.
The Lebanese al-Safire daily reported that the detained Syrian militant has also confessed the so-called Free Syrian Army had played a role in a number of attacks inside Lebanese territory, thought the targets were merely Hezbollah forces.
The detainee, also known as Abul Nur, says he was missioned by a Saudi officer in Muk operation room to identify all Hezbollah positions in the region and Saudis will fund the operation as much as it is needed.
Based on his confessions, the militants of the so-called Free Syrian Army had bought their military equipment from the Jabhat al-Nusrat terrorist group.
As an example Ibrahim said Israeli intelligence service, believing Hezbollah has stored ammunitions including modern rockets inside a white building in a chicken farm, instructed him and his forces to attack the building. However the operation failed and he was arrested.