Lebonan
Hezbollah MP: Plotters against Resistance Shall Reap Nothing but Humiliation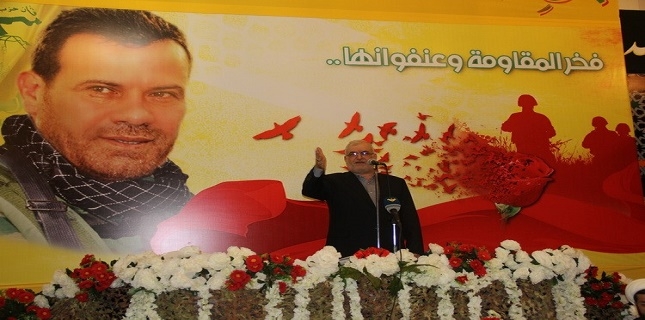 Hezbollah Member of Parliament in Lebanon, Mohammad Raad warned those who are plotting against the resistance that they will not reap but humiliation and indignity.
"Those conspiring against the Resistance shall only reap humiliation and indignity," head of Loyalty to Resistance parliamentary bloc said during a Hezbollah memorial ceremony in the southern town of Nabatieh, National news agency reported.
"Isn't it shameful and scandalous that while the Resistance prepares to strike the Zionist entity, certain Arab leaders sneak to hold negotiations and seminars with the Israeli enemy, in a bid to fight us and eliminate the hope we have planted in our people and our nation?" Raad questioned.