Lebonan
Franjieh from Bkerki: It Is My Constitutional Right to Run for Presidency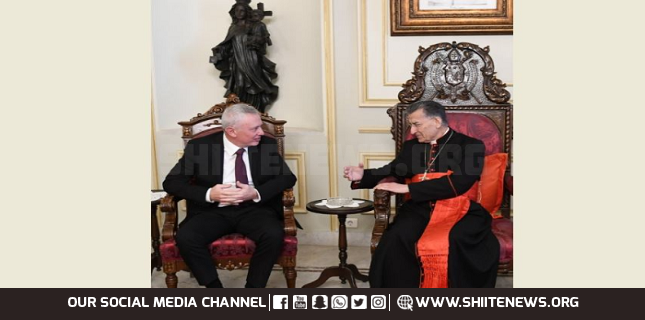 "Marada" Movement leader, Sleiman Frangieh, on Thursday visited on Thursday Bkerki to meet with the Maronite Patriarch Beshara Al-Rai and review the latest developments.
After the meeting, Franjieh said, "We came seeking enlightenment from our master, Patriarch Al-Rahi, who is the father of the national pact."
"We've clarified our vision for the future, and the Patriarch knows it. We support the Taif agreement and constitute one of its main pillars."
"It is my constitutional right to run for the presidency of the republic. I seek and want to be a consensual candidate, and I consider Christianity to be openness, forgiveness, and dialogue," Franjieh added.