Lebonan
Hezbollah will stand up to any bid meant to undermine Lebanon's security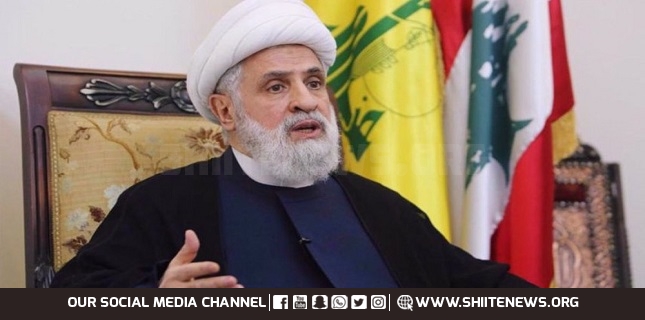 A high-ranking official from the Lebanese Hezbollah resistance movement says his group will decisively counter any bid meant to undermine the Arab country's internal security, and supports efforts aimed at easing tensions among political factions.
Hezbollah Deputy Secretary General Sheikh Naim Qassem stated on Monday that the movement will stand up to any attempt to threaten peace and stability and undermine national unity.
Sheikh Qassem underscored that Hezbollah wants a president who will not surrender to internal or foreign pressures, and who will not aggravate the situation in Lebanon and escalate tensions.
He went on to note that Hezbollah's position regarding the political structure of Lebanon is crystal clear, as it strictly abides by the 1989 Taif Agreement, which put an end to the civil war in Lebanon.
The senior Hezbollah official pointed to the political tug-of-war over electing a successor to former president Michel Aoun, whose term of office ended on October 31 last year, emphasizing that Hezbollah calls for dialog and negotiations to bring differing viewpoints closer together.
Sheikh Qassem warned that those seeking to sow the seeds of discord and division in Lebanon are actually sinking the country further into crisis amid acute economic woes.
On Thursday, Hezbollah Secretary General Sayyed Hassan Nasrallah called for the election of "a brave [Lebanese] president who is willing to sacrifice."
"We want the election of a president, the formation of a government and the salvation of the country," the Hezbollah leader said.
"We want a brave president who is willing to sacrifice and does not care about the threats of the Americans. There are such examples and we must look for a government of this type and ministers of this type," the Hezbollah chief underlined.
The remarks come as the Lebanese Parliament has failed to elect a new president for the 11th time, prolonging a government vacuum that comes amid worsening economic crisis.