Lebonan
Hezbollah Parliamentary Bloc Advises Lebanese Authorities to Approach Maritime Border Demarcation with Carefulness and Accuracy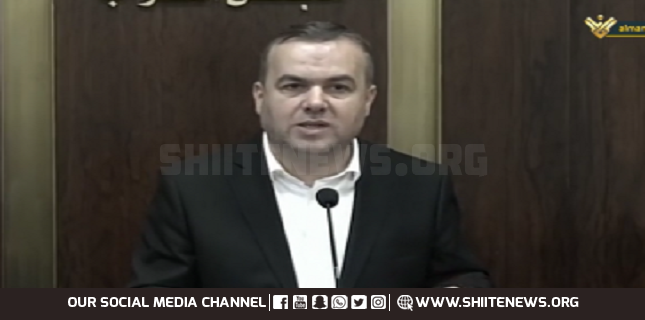 Loyalty to Resistance parliamentary bloc held on Thursday its weekly meeting, chaired by its head Hajj Mohammad Raad, to discuss the various developments in Lebanon and the region.
In a statement read by its member MP Hasan Ezzeddine after the meeting, the bloc reiterated its call for electing a new president in accordance with the Constitution stipulations and forming a new government to cope with the ongoing socioeconomic crisis.
The bloc also called on the Lebanese authorities to be careful and accurate in approaching the maritime border demarcation due to its sensitive nature, adding that it is following up all the developments of this file.
Loyalty to Resistance bloc thanked the Islamic Republic for donating Lebanon the needed fuel to cope with the power shortage it is suffering, calling on the Lebanese government to cooperate with the Iranian authorities.