Lebonan
Saudi Ambassador Violates Lebanon's Sovereignty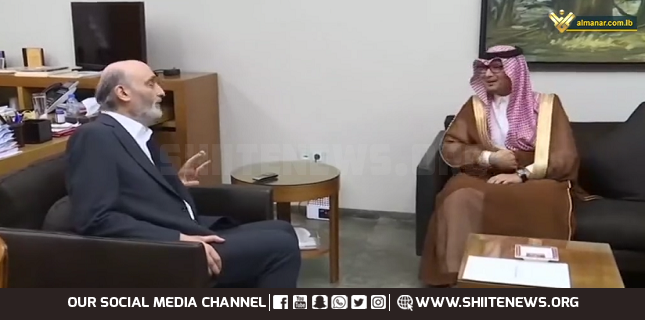 The Saudi ambassador to Lebanon Walid Al-Bukhari resumed his blatant intervention in the Lebanese politics, disregarding all the diplomatic laws and norms and violating the Lebanese sovereignty.
Welcomed by the so-called "freedom, sovereignty & independence seekers", the Saudi diplomat tackled the possible nominees and suggested certain criteria in this regard.
According to media reports, Al-Bukhari stressed that the new president must oppose and confront Hezbollah.
It is worth noting that the Saudi ambassador intervened directly in the parliament elections last May, interfering in forming the candidates lists and alliances. However, his interference did not lead to any electoral win as the pro-Saudi forces failed to gain the parliamentary majority.