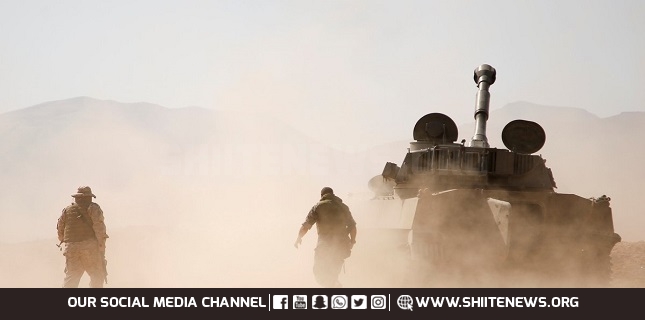 The US intelligence informed the Israeli occupation military that Hezbollah is "planning for military action", Israeli media reported.
The US intelligence is warning that Hezbollah has changed deployment of its forces in the past 10 days and is preparing for military action, the Hebrew-language Ma'ariv newspaper reported over the last weekend.
Commenting on the US warning, former Israeli consul in Los Angeles Jacob-Shaul Dayan said Tel Aviv did not need any intelligence from Washington, "but it is always a good thing because there is exceptional cooperation between Israel and the Americans."
"I believe that all of that depends on the gas agreement that is about to be signed, " Dayan added.
Israeli Channel 14 website reported, earlier, that the ongoing indirect negotiations between Lebanon and the Israeli occupation regarding the demarcation of the maritime borders indicate the possibility of reaching a "permanent settlement," although "several parties in Israel believe that there will be painful concessions, particularly regarding details in the agreement."
Israeli media quoted last week a senior Israeli official in the gas sector as saying that the maritime border demarcation agreement that is taking shape with Lebanon is a complete surrender by "Israel", noting that "Israel's" submission is a great victory for Hezbollah Secretary-General Sayyed Hassan Nasrallah.
Last month, Sayyed Nasrallah threatened the Israeli occupation over its attempts to forcibly extract gas from the contested region, warning, "If Lebanon does not obtain the rights demanded by the Lebanese state, we are heading toward an escalation whether or not the nuclear agreement is signed."