Lebonan
Lebanese Militias Which Committed Sabra & Shatila Massacres Plotting to Backstab Hezbollah: Sheikh Qawook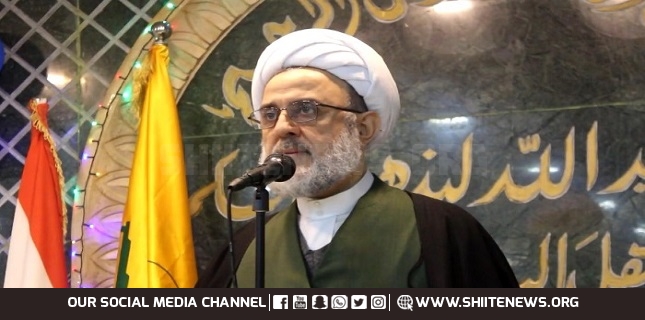 Member of Hezbollah Central Council Sheikh Nabil Qawook indicated that Hezbollah Resistance plays a decisive role in fortifying the Lebanese rights and borders and defending the national dignity and resources in face of the Israeli ambitions.
Addressing a mourning ceremony in southern Lebanon, Sheikh Qawook indicated that the Islamic Resistance is the strength card of the Lebanese negotiators.
Sheikh Qawook noted that the resistance is getting more powerful militarily, while that the enemies are on a descending track.
His eminence emphasized that the Lebanese militias which committed Sabra & Shatila massacres are plotting to backstab Hezbollah, adding that they have never changed their policy.
Sheikh Qawook pointed out that the US interventions complicate the presidential elections, adding that the Americans want a President who challenges the Resistance, without serving the Lebanese people.
Finally, Sheikh Qawook called for a speedy cabinet formation in order to cope with the socioeconomic crisis plaguing Lebanon, noting that Hezbollah is exerting certain efforts in this regard.