Lebonan
Hezbollah: Lebanon to Triumph in Battle to Restore Rights in Maritime Wealth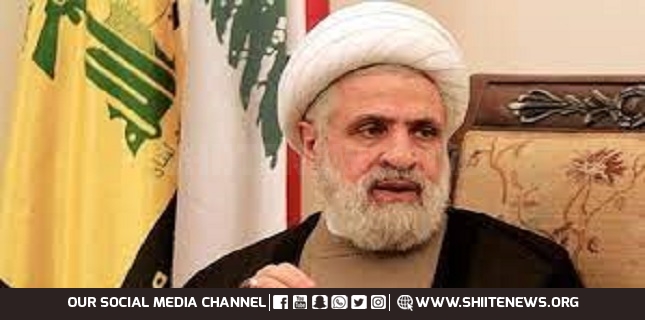 Hezbollah Deputy Chief Sheikh Naim Qassem stressed that Lebanon will triumph in the battle to restore its right in the maritime wealth.
Sheikh Qassem described as positive the Lebanese State's interest in restoring the country's maritime wealth.
"The united stance by Lebanese sides regarding the demarcation of the maritime borders is a positive development," the Hezbollah official said during Ashura ceremony in south Lebanon.
He called on the Lebanese authorities to work on two coincident levels, the first is the maritime border talks and the second is related to coping with several economic and social problems along with approving the budget.
"Concerning the demarcation of the maritime borders, Lebanese people have to trust that the tripartite formula of Army-People-Resistance is the guarantee to defend the country. Just as we triumphed in 2006, we will do so in restoring our maritime and energy rights."