Lebonan
Hezbollah Flag Occupies Israeli Infantry Troops and Military Sappers for 5 Hours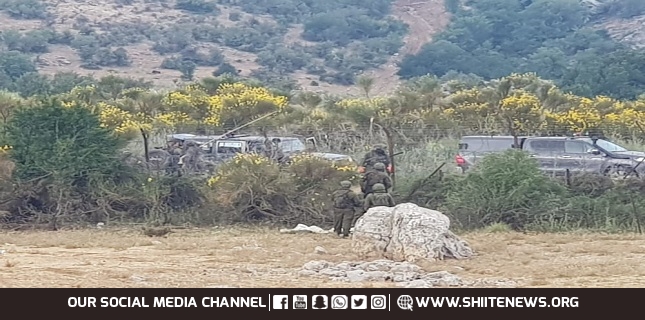 Zionist infantry troops and military sappers remained took five hours to remove a Hezbollah flag planted on the barbed fence separating both sides of the borders.
Al-Manar reporter Ali Shoeib indicated that the Zionist force, which resorted to a robot, attended the scene at 7:30 and completed the "historic" mission at 13:05.
The reporter also mentioned that the enemy troops were reinforced by vehicles and a Merkava tank.