Lebonan
Sayyed Nasrallah Discusses Parliamentary Elections Affairs with Kamal Al-Kheir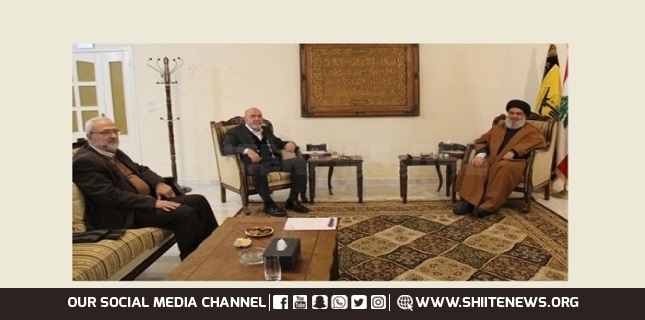 Hezbollah Secretary General Sayyed Hasan Nasrallah received the head of the National Center in the North, Kamal Al-Kheir, discussing with him mainly the parliamentary elections affairs.
The meeting, which was also attended by Head of Hezbollah Local Relations Department Mahmoud Qomati, tackled the latest political developments in Lebanon.
It is worth noting that the parliamentary elections will be held on May 15.