Lebonan
One killed, 7 injured in explosion near Lebanon's Sidon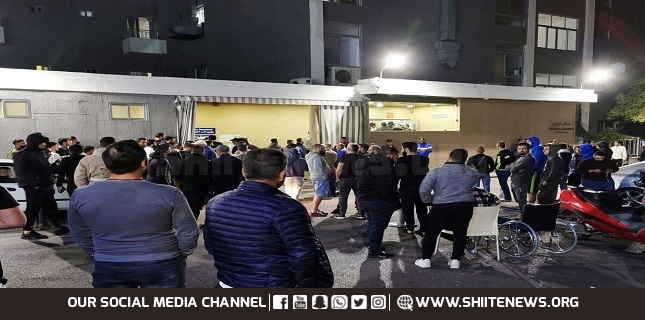 At least one person has been killed and seven others injured in an explosion near the southern Lebanese port city of Sidon, with reports falling short of providing details on the cause of the deadly incident.
Lebanon's media said the casualties took place in the Bnaafoul district of Sidon in the early hours of Tuesday.
Arabic-language Lebanon 24 news website said the blast caused serious material damage and that the details of what happened are not clear yet.
Lebanon's newspaper an-Nahar reported that the explosion occurred near the Bnaafoul's municipality building and caused great panic in the area.
Citing an unnamed Lebanese official, Reuters said the blast took place at a scout centre affiliated with Lebanon's Amal Movement, an ally of the Hezbollah resistance movement, demolishing the whole building,
Sources said the Lebanese army personnel were searching through the rubble for any further casualties, with one telling Reuters that the explosion was not an act of sabotage, without disclosing further details.
Lebanese users of Twitter shared footage of ambulances in Bnaafoul, in addition to scenes they said were for the moment the explosion occurred in the town.
No group has so far claimed responsibility for the incident.
More than 200 people were killed and about 6,500 wounded in the explosion at Beirut's port in 2020, when a huge stockpile of ammonium nitrate, which had been stored unsafely at the port for years, detonated.
The explosion has left Lebanon's economy — already reeling from multiple crises, including the breakdown of its banking system, spiraling inflation and the coronavirus pandemic — in tatters.
Western meddling and US sanctions have worsened Lebanon's deteriorating financial and political crisis.