Lebonan
Lebanese Speaker Berri Announces Amal Movement's Candidates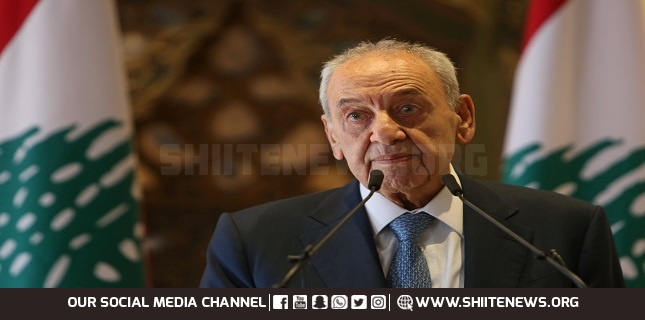 Lebanese Speaker Nabih Berri announced on Monday Amal Movement's candidates for the upcoming parliamentary elections in May.
In a press conference in Ain El-Tineh, Speaker Berri said the coming vote in Lebanon has been an issue of concern to international and regional powers, warning that many sides have been trying to make from the elections "a chance to implement their seditious schemes."
He stressed importance of holding the vote on time on May 15, calling on all candidates across the country to work in a bid to serve the interests of the Lebanese people who have been suffering from the economic crisis.
Meanwhile, Speaker Berri affirmed that demarcation of Lebanese maritime borders is an issue that is not related to other files like elections.
"Demarcation of Lebanon's maritime borders is a sovereign affair that should not be related to any other issue."
He announced the slogan of Amal Movement's electoral campaign: "Unity Saves Lebanon," voicing firm rejection to idea of Lebanon's federation.