Lebonan
Sheikh Daamoush Highlights US-Saudi Economic, Financial War on Lebanon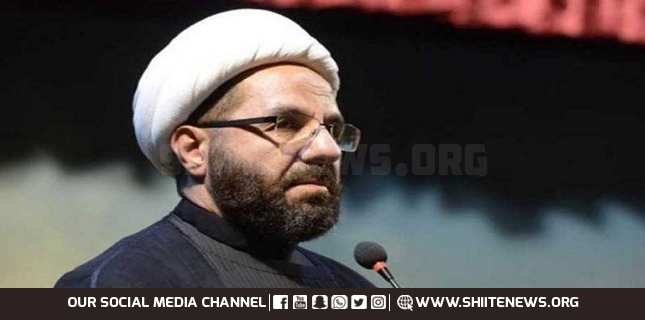 Deputy Chief of Hezbollah Executive Council Sheikh Ali Daamoush highlighted the US-Saudi economic and financial war on Lebanon, adding that all the weapons of starvation to pressure all the Lebanese.
Delivering his Friday Sermon, Sheikh Daamoush indicated that among the used weapons are tampering with the currency exchange rate against the US dollar, politicizing the judicial work, protecting the Central Bank governor and the embezzlers.
Using the dollar-price game in the electoral competition is a disgraceful act that blackmails the Lebanese, according to his eminence.
Sheikh Daamoush stressed that the economic war will not change the patriotic stances of the Lebanese who support the resistance and won't be able to undermine the power of the resistance itself.
Sheikh Daamoush pointed out that Hezbollah will cooperate with all who are keen on Lebanon's interests to enhance the national will in the new parliament.