Lebonan
Families of Beirut Port Blast Martyrs Demand Again Recusal of Judicial Investigator Tarek Al-Bitar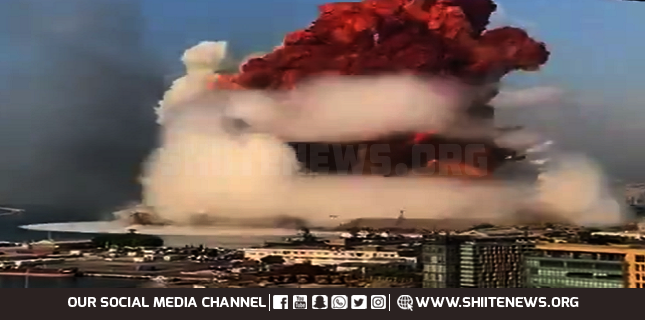 The families of Beirut Port blast martyrs filed on Friday announced after a meeting with the head of the supreme judicial council, judge Suheil Abboud, that they intend to submit a new demand to the competent judiciary authorities requesting the recusal of the judicial investigator into the explosion, judge Tarek Al-Bitar.
The spokesman of the families, Ibrahim Hoteit, said that the request will be submitted in case the Al-Bitar continues politicizing the investigations into the blast.
Al-Bitar had issued arrest warrants against officials as well as military figures on an illogical basis, pushing the defendants and observers to cast doubts on his probe.
On August 4, 2020, a massive blast rocked Beirut Port blast, killing around 196 citizens and injuring over 6000 of others. The explosion also caused much destruction in the capital and its suburbs.