Lebonan
Sayyed Nasrallah to Deliver a Televised Speech Friday Night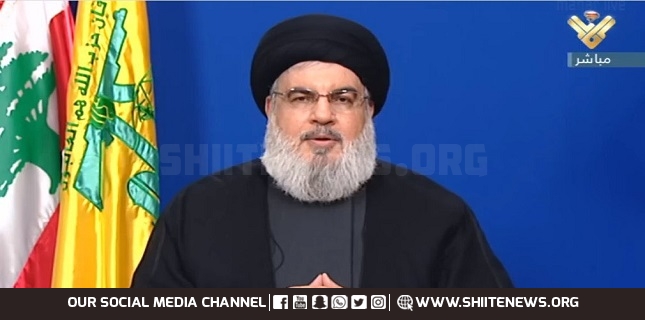 Hezbollah Secretary General Sayyed Hasan Nasrallah is scheduled to deliver a televised speech on Friday night, Hezbollah Media Relations announced.
Sayyed Nasrallah's speech will be delivered at 20:30 Beirut time.
In his latest speech on Martyr Day, Sayyed Nasrallah said that the Israelis are afraid of Hezbollah infantry and its ability to conquer Galilee and the entire northern area in occupied Palestine, adding that the Zionist enemy is also concerned about the Resistance precision-guided missiles.
Elsewhere in his remarks, Hezbollah leader noted that the incessant Saudi pressure on Lebanon is part of the ongoing battle with the Resistance, indicating that Riyadh wants its allies in Lebanon to engage in a fight against Hezbollah and ignite a civil war.