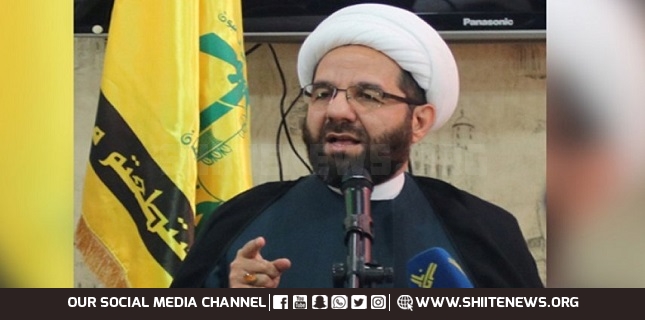 The senior official at Hezbollah's executive council said that by sending fuel ship from Iran they have entered the phase of breaking the US siege.
According to Al-Manar Television network report on Saturday Sheikh Ali Damush said that sending fuel ship from Iran to Lebanon disgraced the Americans and caused Washington's efforts to put pressure on the Lebanese to be failed.
Among the most important results of importing fuel from Iran would be the fact that it indicated those who are behind the crises of the Lebanese nation are the US and Its mercenaries.
Earlier, Grand Jaafari Mufti in Lebanon Sheikh Ahmad Kabalan, described today's war against Lebanon as an American war, saying that sending a fuel ship from Iran could end decades of US domination of Lebanon.
The Lebanese resistance faction also blamed Iranian oil ships for exposing the faces of those who have hoped for sanctions on Lebanon.
Lebanese Hezbollah Secretary General Sayyed Hassan Nasrallah on August 19 announced the departure of Iranian fuel ships to Lebanon, warning of any attack on them.
In the past year, following the resignation of the government following the bombing of the port of Beirut, Lebanon has been grappling with a number of economic and political problems, and US sanctions have exacerbated the country's problems.