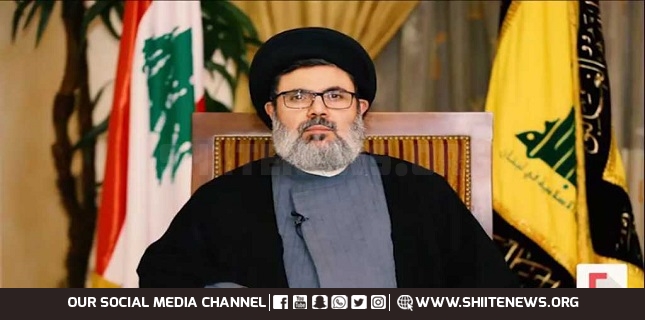 Head of Hezbollah Executive Council Sayyed Hashem Safieddine stressed on Tuesday the continuation of the investigations into the Khaldeh ambush, adding that, in accordance with the probe findings, the Party will address the issue more clearly.
Sayyed Safieddine called on the Army to prevent the gangsters from blocking Beirut-South highway anymore as hundreds of thousands of the Lebanese people cross it on daily basis.
Meanwhile, Lebanese Army Intelligence arrested the culprit Suheil Nawfal who was involved in killing the martyr, Ali Mohammad Houri, and injuring two brothers during Khaldeh incidents.
Moreover, the military investigations into the Khaldeh ambush continued as more videos confirmed the involvement of gangsters and militants in the attack on the funeral of the martyr Ali Shibleh on Sunday.