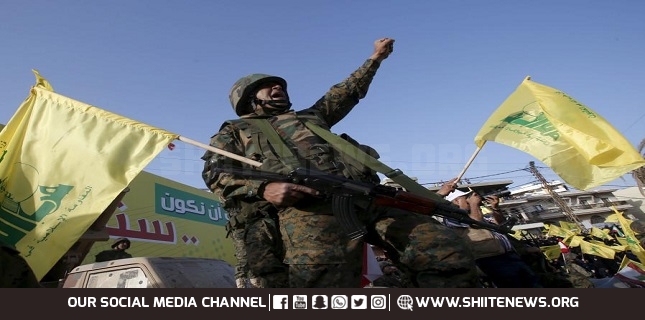 The fifteenth day of the 2006 July War witnessed the well-known epic battle in the southern border town of Bint Jbeil, where Hezbollah fighters killed or injured all members of Israeli battalion which was subordinated to the Golani Brigade.
It was Wednesday, July 26, 2006, a day after the occupation army announced it had planned to maintain a ground presence in south Lebanon. Hezbollah guerrilla fighters at that day, engaged in an epic battle with a battalion of Golani Brigade.
About 13 Israeli soldiers were killed while nearly 30 others were wounded, in the highest casualties sustained since the start of the war. Hezbollah fighters ambushed occupation forces at that battle, using anti-tank missiles. The Israeli occupation army at that day couldn't use helicopters to evacuate its troops from the scene of the battle for fear of being targeted by Resistance rockets.
Meanwhile, Israeli strikes went ahead, with Zionist warplanes launching at least 60 raids. 13 Lebanese civilians in Tyre were injured. Two truck drivers were martyred when the Israeli fighter jets targeted supply vehicles.
One aid worker was martyred and three wounded near the Syrian border. Air strikes also killed four unarmed UN observers with artillery strikes and precision guided munitions, in what then UN Secretary General Kofi Annan called a deliberate strike. Their position was well known, and repeated calls were made to request that Israel stop the attacks.
For its part, the Resistance kept the momentum of rocket fire, with the number of missiles launched at the occupied territories at that day reached 150. 31 Israelis were injured in the rocket fire.