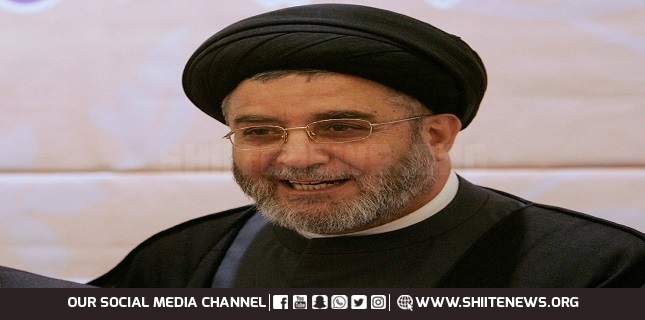 As Lebanon struggles on through its long-drawn-out political stalemate, Hezbollah says it demands formation of a cabinet of ministers that serves the country's people rather than its politician.
Chairman of the Lebanese resistance movement's Political Council, Ibrahim Amine al-Sayyed made the remarks on Saturday, reported Lebanon's al-Ahed news website.
It is the trouble-ridden country's public that should benefit from such a cabinet, instead of its political elite, he noted.
"Hezbollah tries its utmost to end the humiliation and insult against the people, and does not begrudge any effort towards this purpose," the official noted.
Foreign intervention and disagreement among Lebanon's political camps have been preventing one caretaker government after another from paving the way for the formation of an official cabinet.
Interim Prime Minister Saad Hariri was the last one to stop short of the goal, submitting his resignation earlier this month.
Hariri cited differences with President Michel Aoun as the reason behind his decision. Observers, however, cite the influence of several foreign countries and their efforts to maneuver Lebanon in line with their interests as the actual factor behind the country's political deadlock.
As cases in point, they name Saudi Arabia, where Hariri has been borne, France, Lebanon's former colonial power, and the United States, which has historically been trying to have Beirut serve the Israeli regime's interests.
'Israel began doubting its future after 2006 war'
The Hezbollah official separately turned to the continuous reverberations of the movement's victory against the Israeli regime during a 33-Day War that Tel Aviv launched against Lebanon in 2006.
The war led to the death of around 1,200 Lebanese, but the regime's state-of-the-art military machine was eventually forced to withdraw amid Hezbollah's dedicated defensive operations.
Sayyed said the resistance's operations during the war "were in line with [bringing about] the Israeli regime's destruction." The successful defensive campaign prompted the regime to start asking some questions about its "fate and future," and voice some concerns about them, he added.
"The resistance's victory in the 33-Day War laid down the foundation of the regime's defeat," he noted.
The official finally asserted that "whoever thinks that the resistance would abandon its strategic stances under any circumstances is under an illusion."