Lebonan
Borrell Meets Aoun, Says Crisis in Lebanon Local and Internal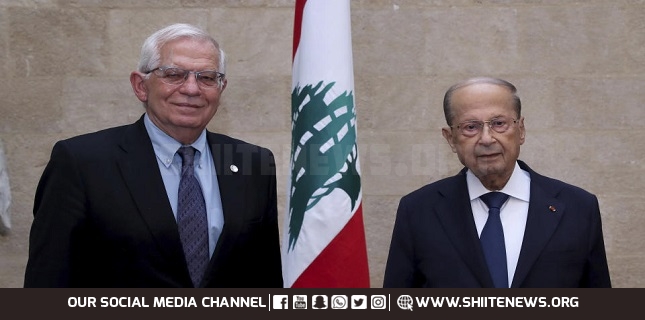 Lebanese President Michel Aoun welcomed on Saturday the High Representative for Foreign Affairs and Security Policy of the European Union Josep Borrell.
The pair discussed the difficult conditions Lebanon is going through and the role of the EU in helping the country overcome its crisis.
After the meeting, Borrell blamed the politicians who had brought the country to this level.
"The crisis that Lebanon is going through is internal and internal, and the consequences for the people are very great. Leaders must assume their responsibilities and form a government, in order to immediately implement basic reforms," he said in remarks quoted by National News Agency.
The EU official also reminded politicians that there would be no help without reforms in Lebanon, stressing that aid resources for assistance are available.
Borrell is two-day visit during which he will meet with various Lebanese officials.