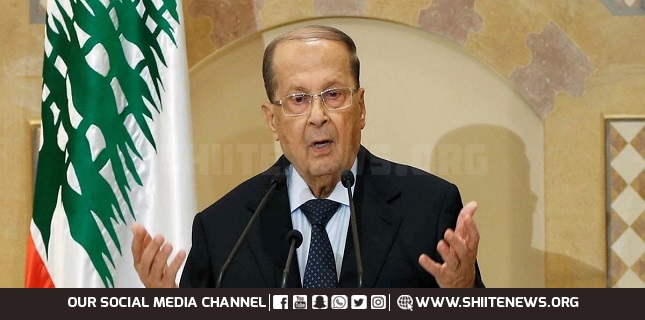 On the occasion of Jerusalem Day, President of the Republic, General Michel Aoun, said, in a tweet, "On the occasion of Jerusalem Day, Jerusalem bled again. It will continue to bleed as long as the principle of force, displacement and the deprivation of rights prevails. A principle which relies on international protection and breaking UN resolutions without deterrence or accountability.
"If peace is the goal, let everyone, especially the international community, remember that there is no peace without justice, and no justice without respecting rights."
In August 7, 1979, late founder of the Islamic Revolution, Imam Ruhollah Mousavi Khomeini designated the last Friday of Ramadan holy month as the International Al-Quds Day. Since then, Al-Quds Day has become a day all Muslims and oppressed people across the world rally for Al-Quds and Palestine against the Zionist occupation.