Lebonan
Sheikh Qassem: Hezbollah Proud of Iran's Support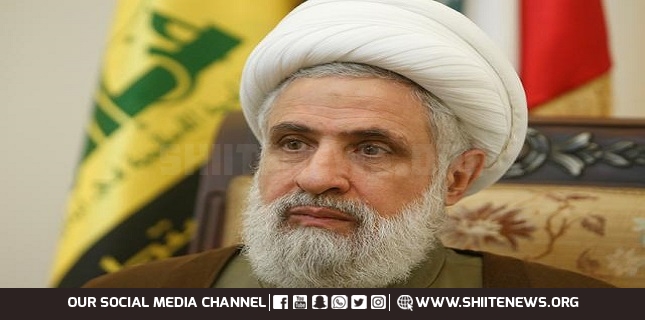 Hezbollah Deputy Secretary General Sheikh Naim Qassem stressed on Monday that the Party feels proud of the Iranian support that has been exploited to attain the various achievements in face of the enemies.
Based on this support, the Resistance liberated the occupied lands and restored the national dignity, according to Sheikh Qassem who added that Iran does not order Hezbollah to carry out any mission in return.
Sheikh Qassem emphasized, during a virtual seminar organized by the Iranian embassy in Beirut, that the Islamic Republic has the right to support the resistance movements in the region, including Hezbollah, and enrich Uranium.