Lebonan
Demonstrations in Lebanon Continue, Protesters Block Roads in Several Areas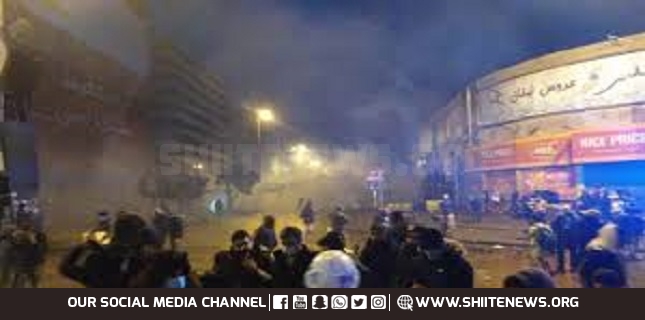 The demonstrations in Tripoli continued on Thursday as some protesters threw bombs, fireworks and stones at the Serail headquarters in the city, which injured a number of policemen.
in this context, the Internal Security Forces said via its twitter account that "a hand-fired military grenade was tossed inside Tripoli Serail square, resulting in lightly wounding one of the ISF officers."
Meanwhile, the confrontations in Abdel Hamid Karami's Square and at the main entrance to the Tripoli Serail are still ongoing between protesters and security forces.
A group of protesters cut off Chtaura-Masnaa and Al-Merj roads with burning tires, in solidarity with the protests taking place in Tripoli , NNA reported.