Lebonan
Hezbollah Bloc Calls on PM-designate to Reinforce Medical Sector to Face Pandemic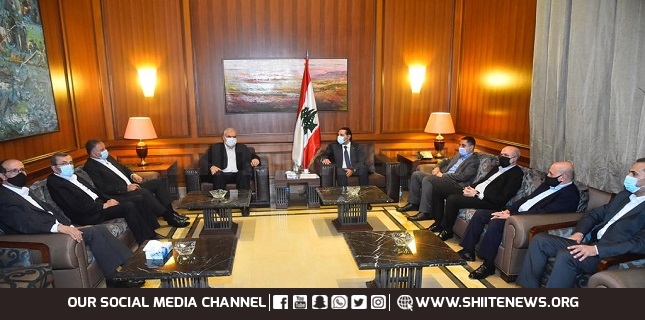 The Loyalty to Resistance bloc's delegation met on Friday with the PM-designate Saad Hariri in the context of the non-binding parliamentary consultations to form the new government.
"We shared our point of view regarding the role of the new government and agreed on most of its stipulations. Moreover, we underscored the importance of reinforcing the medical sector in face of the pandemic amid the rise in the number of daily infections." head of the bloc, Hajj Mohammad Raad, said after the meeting.
"We also discussed the reform policies and underlined the rapid execution of the decisions."
MP Raad recommended the formation of a government of 24 ministers, with each member carrying a ministerial portfolio.