Lebonan
Sheikh Qassem: Normalization Deals Will Identify Palestine Traitors, 'Israel' is Unprecedentedly Deterred by Resistance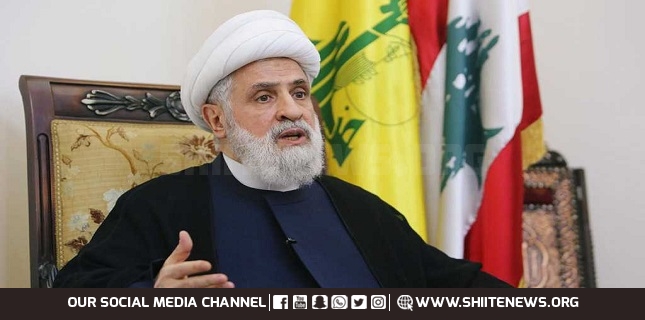 Hezbollah Deputy Secretary General Sheikh Naim Qassem stressed that the normalization deals between some Arab states and the Zionist enemy is a chance which must be seized to differentiate between those who support the Palestinian cause and those who betray it.
Addressing the international forum of resistance youth in Iran's Holy City of Qom, Sheikh Qassem stressed that the Palestinian people managed to challenge the Israeli occupation and aggression and overthrow the 'deal of the century', adding that UAE, Bahrain and all who operate against the Palestinian cause will never be able affect it negatively.
Sheikh Qassem stressed that 'Israel' is unprecedentedly deterred by the resistance forces, hailing the Palestinian factions conference aimed at maintaining the local unity.
The United Arab Emirates and Bahrain signed agreements on Tuesday for normalizing relations with 'Israel', aligning with the Zionist enemy and betraying the Palestinian cause.