Lebonan
Sayyed Nasrallah's Threat to Kill Zionist Soldier Pervades Despair in 'Israel'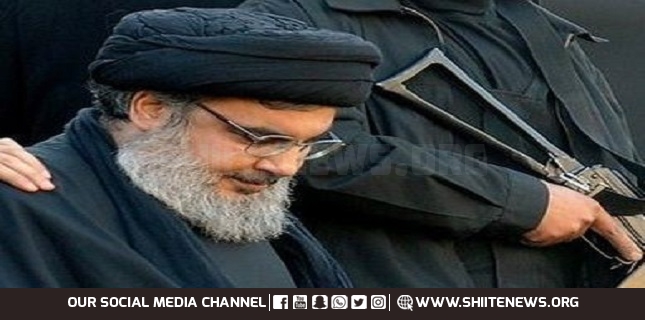 After Hezbollah Secretary General Sayyed Hasan Nasrallah threatened to kill a Zionist soldier in response to the Israeli attack on Syria which claimed one of the Resistance fighters, despair pervaded among the enemy's political, military and media circles.
The Israeli analysts stressed that Hezbollah rejects to climb down from the tree, adding that the Resistance group insists on killing a Zionist soldier.
The Zionist media outlets highlighted how Sayyed Nasrallah mocked the Isralei army for resorting to mannequins on border in order carry out its attack on an arbitrary target and end the ongoing escalation.