Lebonan
UNIFIL to monitor violation of Lebanese territory by Zionist regime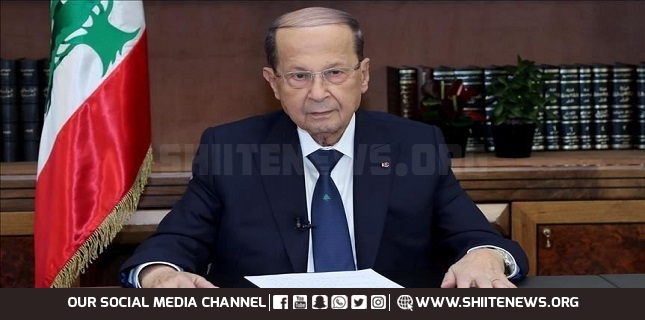 The meeting between the President of Lebanon and the ambassadors of the five permanent members of the UN Security Council (France, China, Russia, Britain and the United States) took place in Beirut, in which Aoun calls on UNIFIL to monitor violation of Lebanese territory by the Zionist regime.
Lebanese President Michel Aoun stressed the importance of continuing the work of the United Nations Interim Force in Lebanon (UNIFI) cooperating with the Lebanese army, he also emphasized the role of UNIFIL in monitoring the daily violation of Lebanese territory by the Zionist regime, the role of UN Security Council Resolution 1701 and reporting violation of Lebanese airspace for bombing Syrian territory.
Lebanese Prime Minister Hassan Diab also announced at the meeting that in recent years, since the issuance of Resolution 1701 in 2006, the Zionist regime has always violated this resolution, and UNIFIL has witnessed Lebanon's very good adherence to the resolution.
Diab stressed that Lebanon expects the international community to understand the warnings about any changes in the UNIFIL mission, especially in the current economic and social situation in Lebanon.
Security Council Resolution 1701, adopted in 2006 after Israel's 33-day war with Lebanon, warns the Zionist regime against hostile actions against Lebanon, but the regime continues to violate Lebanese airspace, land and sea privacy.