Lebonan
Hezbollah aims for frontline role in Lebanon's coronavirus fight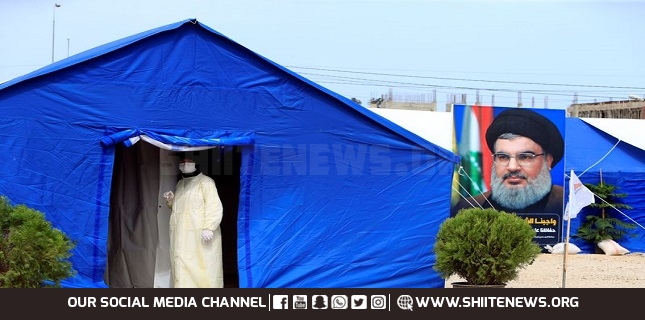 Lebanon's Hezbollah showed its preparedness on Tuesday (March 31) to combat the outbreak of coroanvirus in the southern suburbs of the capital Beirut.
Hezbollah has dispatched its frontline medics and scaled up hospitals and facilities around Lebanon, a country where economic crisis has threatened the capacity to respond.
The Lebanese group has mobilized some 25,000 people as part of a plan to help confront the coronavirus in Lebanon, the head of the Shia group's executive council Sayyed Hashem Safieddine said last week.
Lebanon's Hezbollah is deploying 1,500 doctors, 3,000 nurses and paramedics and 20,000 more activists in its plan, Safieddine said. It had dedicated a Beirut hospital it owns to treating coronavirus patients, rented four disused hospitals, prepared 32 medical centers across Lebanon and laid plans for three field hospitals if needed. It has also rented hotels to be used for quarantine, Safieddine added.
The plan includes monitoring those confirmed to be infected with the virus to ensure compliance with guidelines and following up on those in quarantine or isolated at home.
Lebanon has recorded 463 coronavirus cases so far, out of which 35 cases had recovered by Tuesday (March 31) and twelve people that have died from the respiratory disease. The government, formed with backing from Hezbollah and its allies, has declared a medical emergency.