Lebonan
Saudi regime is trying to push the US into its plot against Iran: Hezbollah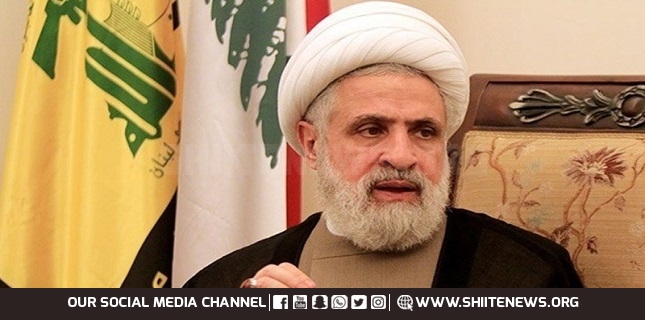 Hezbollah Deputy Secretary General said that the Saudi regime and the UAE work as the US' tools in the region.
The Deputy Secretary-General of Lebanon's Hezbollah Resistance Movement Sheikh Naim Qassem said in an interview with Al-Jazeera network that like the Saudi regime, the United Arab Emirates(UAE) plays a negative role in the region, remarking that any war in the region will have impact on the whole of it and it would not be only limited to one country.
"Hezbollah believes that if Iran and Saudi Arabia sit for talks on the security of the region and the Persian Gulf, they will reach an agreement, However, Riyadh has refused to come to negotiation table," Sheikh Naim Qassem said.
The Saudi regime is trying to push the US into its plot against Iran, while the project will never work out, he concluded.