Lebonan
Hezbollah chief Sayyed Nasrallah Delivers Speech Today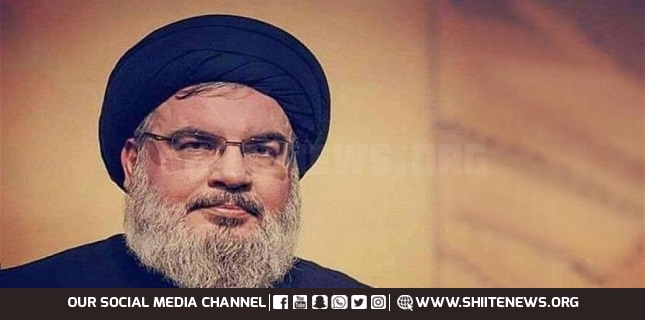 Hezbollah Sec at Al-Mujaretary General Sayyed Hasan Nasrallah is to deliver a speech on Friday afternoon during a memorial ceremony of senior Lebanese cleric Sheikh Hussein Kourani.
The ceremony is to be held at 4:00 p.m. (Beirut time) at Al-Mujtaba complex in Lebanese capital's southern suburb (Dahiyeh).
Sayyed Nasrallah will tackle latest developments in Lebanon and the region, his eminence said last Tuesday during a Ashura ceremony at Sayyed Shuhada Complex.
Sheikh Kourani passed away last week at the age of 64 after suffering illness for several months. He was laid to rest at the holy shrine of Hazrat Masoumeh (SA) in Qom, Iran.