Lebonan
Israeli released footage showing wounded Israeli soldiers after Hezbollah attack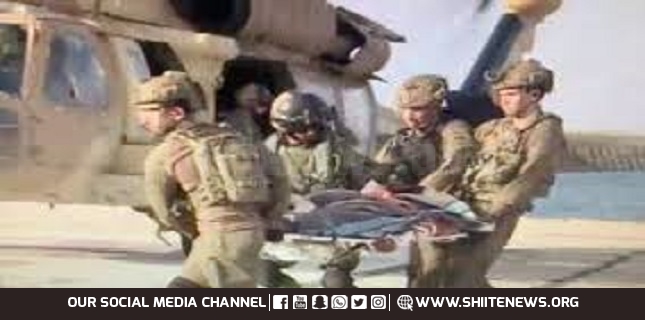 An Israeli website has released footage showing wounded Israeli soldiers being evacuated after Hezbollah's retaliation, disproving Prime Minister Benjamin Netanyahu's claims that no soldier was even "scratched" in the attack.
The video published by Yedioth Ahronoth's website showed an Israeli helicopter transferring the soldiers who sustained injuries during the Sunday afternoon attack to a hospital.
The Lebanese resistance group said two fighter groups targeted two Israeli vehicles on Sunday, adding that one of the vehicles escaped but the other one was destroyed on the road to the Avivim barracks in northern Israel and all those on board were either killed or injured.
The attack came a day after Hezbollah leader Sayyed Hassan Nasrallah reiterated the group's determination to give a response to Israel over its recent drone incursion into Lebanon.
On August 25, Israel orchestrated a failed bombing mission by flying drones on Beirut's Dahieh region. The attack came to a swift end after a first drone fell on a building housing Hezbollah's media office and a second one crashed in an empty plot nearby after being detonated in the air.
On Sunday, the Times of Israel claimed that the video was of a "staged" rescue operation aimed to convince Hezbollah that it had retaliated for the Israeli strikes and subsequently holds its fire.
But the daily's claims contradicted Netanyahu's statements that the attack had no casualties.
"We were attacked by a few anti-tank missiles. We responded with 100 shells, aerial fire and various measures. We are in consultations about what's to come," Netanyahu said at the start of a meeting with Honduras' president in Jerusalem al-Quds on Sunday.
"I can make an important announcement – we have no casualties, no wounded, not even a scratch," Netanyahu added.