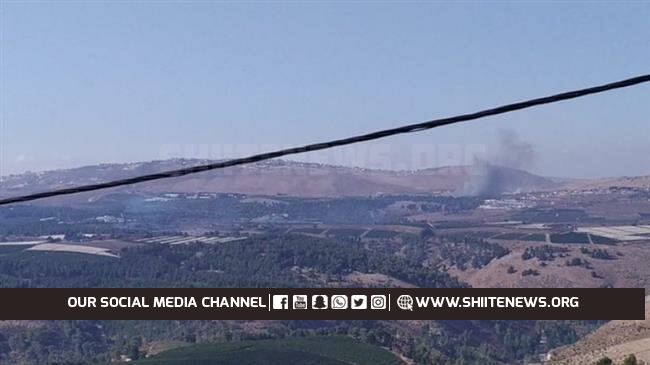 Israeli military lost its officials and vehicle in a counterattack by Lebanese resistance movement Hezbollah at the border region.
Notably, Hezbollah fighters destroyed a military vehicle on the road to the Avivim barracks (in northern Israel). That left all those inside either dead or injured. Lebanon's Al Mayadeen TV aired the statement of Hezbollah in this regard.
According to Lebanon's al-Manar TV, Israeli forces have fired several shells at the border village of Maroun al-Ras in south Lebanon. Furthermore, the channel's live broadcast from the village showed large plumes of smoke rising from the countryside near the border with the occupied territories.
It added that Israeli warplanes were conducting overflights above the village.
A statement by Lebanese army said that Israel fired 40 rockets into south Lebanon during the Sunday border escalation.
Moreover, Israeli military sources confirmed that a military vehicle has been targeted at the border with anti-tank missiles.
However, their military spokesman also urged Israelis living within four kilometers (2.5 miles) of the Lebanese border to remain at home and prepare shelters, AFP reported.