Lebonan
Hezbollah handed over 2 Israeli crashed drones to Lebanese army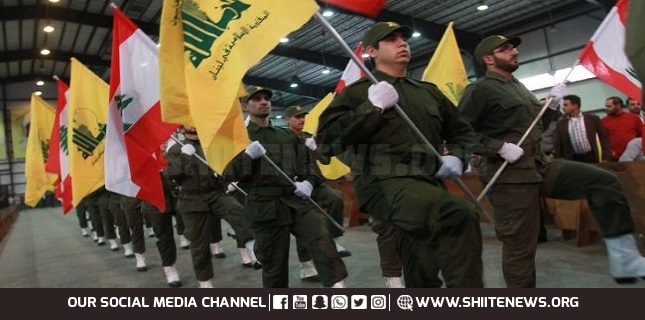 Hezbollah said on Friday it handed over two intruding Israeli drones that crashed in Beirut to the Lebanese army.
Lebanon's army and Hezbollah have said the two drones, which went down on Sunday, were Israeli.
They said one exploded and one crashed in southern suburbs of the capital Beirut, causing damage to the movement's media center in Dahieh suburb, Al-Manar news channel and Lebanese military sources said.
The second drone, which appeared to have been sent by Israel to search for the first one, had crashed in an empty plot nearby after being detonated in the air, it added.
Following the drone raids, Sayyed Hassan Nasrallah, Hezbollah's secretary general, vowed in a televised speech that fighters of the movement would counter any further violation of the Lebanese airspace by Israeli drones, warning the Tel Aviv regime to immediately halt such breaches.
Meanwhile, Lebanese Prime Minister Saad Hariri said on Friday the Israeli regime bears full responsibility for the last weekend's drone attack on the southern part of the country's capital Beirut.
"This unacceptable act threatens the stability and peace that has prevailed on the international border for 13 years," Hariri told UN Secretary-General Antonio Guterres in a telephone call on Friday afternoon.
Such acts of aggression, the Lebanese prime minister said according to a statement to his office, "threaten to drag the region into an unaccounted for conflict."
Hariri further noted that such an attack is unprecedented since the 2006 Israeli war on Lebanon.
He then called on the international community to put pressure on Israel to comply with UN Security Council Resolution 1701, which brokered a ceasefire in the war of aggression Israel launched against Lebanon.
Hariri finally told Guterres that he would continue regular communications with him in a bid to "deter any escalation."