Pakistan
Shiitenews
Alongside Pak Army, Shia tribes countered terrorist attack on Af-Pak border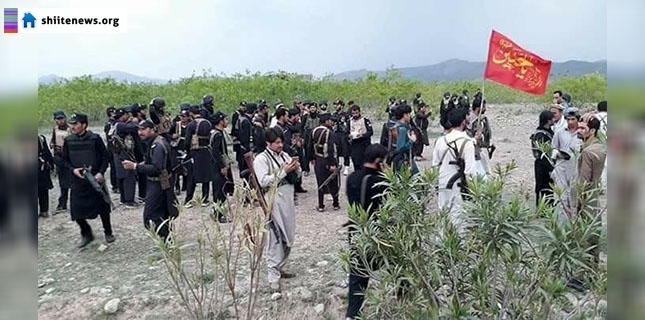 Shia Muslim tribes belonging to Kurrum Agency countered cross-border attack on Pakistan from Afghanistan as they stood shoulder to shoulder with the soldiers of Pakistan Army's Frontier Corps in the gunfight.
As soon as Pakistani soil and army jawans came under terrorist attack, announcements were made through mosques loudspeakers with an appeal for help. Pastho-speaking Shia Muslims belonging to Toori tribe and Bangash tribe came out lifting sacred flags inscribed with Ya Hussain (AS). The tribes provided invincible support to the Pak Army and change the balance of fight in favour of Pakistan Army within a short span of time.
Thousands of them went on frontline and gave a tit for tat crushing response to the takfiri terrorists who were hiding in Afghanistan and from there they were targeting Pakistani soil and armed forces.
At least 5 soldiers embraced martyrdom and 12 were injured but due to crushing response 10 terrorists were also killed and scores were injured, according to Parliamentarian Sajid Toori.