Iraq
Imam Hussein (AS) Museum Opens in Karbala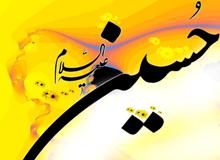 In a ceremony held Friday night in the holy city of Karbala, the Imam Hussein (AS) Museum was officially launched, Noon website reported.
The inauguration ceremony was held at the Khatam-ul-Anbiya hall of the Imam Hussein's (AS) mausoleum with the massive presence of Iraqi people.
Two documentaries featuring the history and construction phases of the museum were screened at the ceremony.
Director of the museum, Ala Zia-ed-Din said it was opened as part of the programs marking the 7th cultural-religious festival of "Spring of Martyrdom". The festival is annually held on the occasion of the third Imam's (AS) birth anniversary.
He said the 500-square-meter museum has four halls in which invaluable works belonging to the Astan-e Imam Hussein (AS) have been put on display.
The exhibited works include rare copies of the Holy Quran, carpets, old arms like swords and shields, and pieces of the cover of the Holy Ka'aba.
The gate of the museum has golden ornaments and there are 3-meter pillars with crystal pieces on which the phrase "Ya Hussein" has been inscribed.