Iraq
Bloodshed in Baghdad: Twin bombings kill over 3 dozen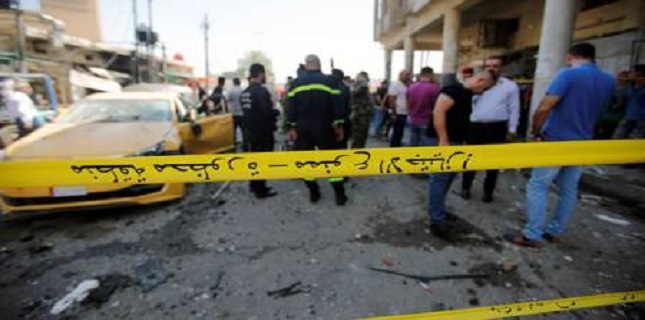 Iraqi security forces say twin bomb attacks in central Baghdad have killed at least 38 people, amid weeks of relative calm in the Iraqi capital.
Another 105 people have reportedly sustained injuries.
The bombings occurred at Tayyaran (Aviation) Square in the Iraqi capital on Monday morning.
General Saad Maan, a spokesman for the Iraqi Joint Operations Command, said two individuals had blown themselves up at the busy square.
Tayyaran Square is a bustling center of commerce. Day laborers also gather there in the early morning, waiting for jobs. It has been targeted in deadly attacks in the past.
There was no immediate claim of responsibility for the Monday bombings.
On Saturday, a bomb attack in northern Baghdad killed eight people.
But the Iraqi capital has experienced relative security in the weeks after the defeat of the Takfiri terrorist group of Daesh in early December last year.
Daesh began a terrorist offensive in Iraq in 2014, overrunning territory and brutalizing people there. The Iraqi army and volunteer forces soon launched operations to retake occupied territory and eliminate Daesh.
Victory in those operations was declared on December 9, 2017. But pockets of Daesh terrorists and potential sleeper cells continue to have a presence in Iraq.