Iraq
Iraqi army, allies discover Daesh training camp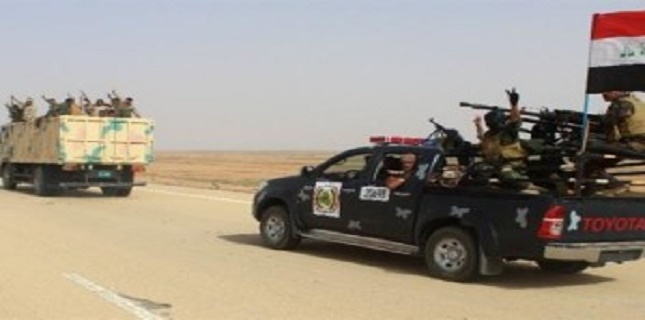 Iraqi security forces have managed to uncover a secret Daesh terror training camp in the beleaguered western province of Anbar near the border with Jordan.
According to a report published by the Russian Sputnik website, Iraqi soldiers and their allies discovered the camouflaged facility during an anti-terror operation on the outskirts of the town of Rutbah, situated about 428 kilometers (265 miles) west of the capital, Baghdad, in an unspecified time in the recent past.
Iraqi forces found a considerable amount of weapons as well as equipment needed to manufacture improvised explosive devices (IEDs) at the site.
"This camp was used to train the so-called Daesh elite forces. It was difficult to reach the place by vehicle, and it was hard to detect because it was well-camouflaged," a fighter from the Popular Mobilization Units said on condition of anonymity.
He added that skilled Daesh members were dispatched from the camp to the provincial capital city of Ramadi, Fallujah, as well as other liberated cities of Anbar Province to fight against Iraqi army soldiers and their allied forces.
Iraqi security forces managed to fully liberate Rutbah from the grip of Takfiri Daesh terrorist group on May 17.
Rutbah had slipped into the hands of Daesh shortly after the extremists overran the city of Mosul in June 2014 and declared it their so-called headquarters in Iraq.
The northern and western parts of Iraq have been plagued by gruesome violence ever since Daesh terrorists mounted an offensive there more than two years ago.
The militants have been committing vicious crimes against all ethnic and religious communities in Iraq, including Shias, Sunnis, Kurds and Christians.
The Iraqi army and fighters from the Popular Mobilization Units have been engaged in joint operations to retake militant-held regions.