Iraq
Air raids, blasts leave 55 Daesh militants dead in Iraq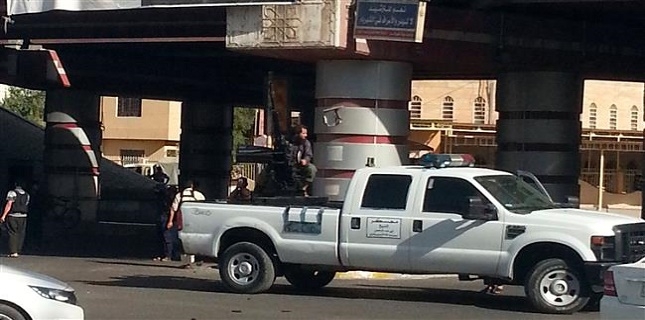 At least 55 Daesh terrorists have been killed in Iraq as the army and allied fighters advance against the Takfiri militants throughout the Middle Eastern country.
Aerial assaults conducted by the US-led coalition claimed the lives of 12 Daesh elements in the Khidr district of the Nineveh Province on Friday, Iraqi sources say.
Meanwhile, 10 more terrorists were killed as a vehicle packed with improvised explosive devices (IEDs) exploded in a village on the way connecting the towns of Qayyarah and Makhmur in southern Mosul.
Commander of al-Jazeera Operations Major General Qassim al-Mohamadi said that 30 Daesh extremists were killed during the Iraqi army offensives.
He further noted that three other terrorists lost their lives in airstrikes carried out by the Iraqi army against the Takfiri militants in the city of Hit situated in the Anbar province.
The developments come as the Iraqi army is gearing up for a major offensive in late September to purge Daesh from Mosul, the country's second city. Iraqi forces have managed to wrest control of several areas in the southern parts of the strategic city.
Earlier this week, the Iraqi forces liberated the town of Qayyarah, which is is expected to be used as a launchpad for the Mosul operation.
The northern and western parts of Iraq have been plagued by gruesome violence ever since Daesh terrorists mounted an offensive in June 2014.
The Iraqi army and fighters from the Popular Mobilization Units have been engaged in joint operations to retake militant-held areas.
Since August 2014, the US, along with some of its allies, has been conducting air raids against purported Daesh positions in Iraq. The aerial assaults, however, have failed to disband the extremists.