Iraq
Iraqi airstrike kills 19 senior Daesh commanders east of Mosul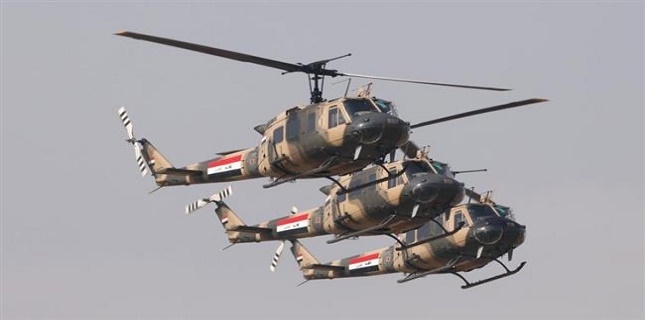 More than a dozen commanders of the Takfiri Daesh terrorist group have been killed when Iraqi fighter jets carried out a precision strike in Iraq's troubled northern province of Nineveh.
The Iraqi Joint Operations Command announced in a statement on Saturday that the military aircraft struck a militant gathering in al-Sahel al-Aysar region, which lies east of the militant-held city of Mosul, leaving 19 senior Daesh figures dead, Arabic-language al-Baghdadia television reported.
The statement added that self-proclaimed Daesh governor Ayad Hamed Mohal al-Jumail, better known by the nom de guerre Abu Yahya, was among those killed in the aerial attack.
Hundreds of Iraqi families continue to flee southern Mosul as army soldiers and fighters from Popular Mobilization Units are taking up positions around the city.
Hisham al-Hashimi, a consultant to the Baghdad government on the anti-Daesh campaign, said the offensive for the liberation of Mosul was slated for late September.
Defense Minister Khalid al-Obeidi recently said high-ranking Daesh militant commanders and their families had sold their belongings and fled Mosul as Iraqi forces were closing in on the city.
Mosul fell into the hands of the Takfiri terrorists in June 2014, when they began a large-scale offensive in Iraq.
On Friday, Iraqi security forces managed to wrest control over Khalidiya Island river peninsula, located nearly 90 kilometers west of the capital, Baghdad, in the western province of Anbar.
The achievement came only a few hours after Iraqi government soldiers retook al-Kartan region from Daesh extremists, and purged the terrorists from Albu Kan'an district in the same province.
The northern and western parts of Iraq have been plagued by gruesome violence ever since Daesh terrorists mounted an offensive in June 2014.
The Iraqi army and fighters from the Popular Mobilization Units have been engaged in joint operations to retake militant-held regions.