Iraq
Latest advances prove Iraq ability to defeat Daesh: UN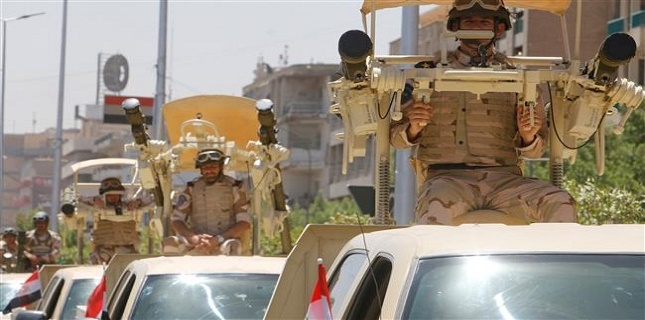 A United Nations official says recent strategic gains by Iraqi armed forces against Daesh indicate that the troops are capable of defeating the Takfiri terrorist group.
Speaking at the UN Security Council on Friday, Jan Kubis, the special representative of the UN secretary general for Iraq, referred to the victories in Fallujah and Qayyarah as well as progress in cutting off Daesh supply lines in Hawjiah as proof of the Iraqis' ability to crush the terror group.
Kubis also called on Iraq to consolidate control of armed groups and promote political reconciliation in a bid to achieve lasting peace and stability throughout the Arab country.
Given the latest advances on the battlefield against the extremists, local officials must accelerate planning for what happens "the day after," he said, noting that the gains put the liberation of Mosul high on the agenda.
Iraqi Prime Minister Haider al-Abadi has vowed the liberation of Mosul in the near future, saying the national flag would be raised in the country's second largest city.
Elsewhere in his remarks, the UN official warned that the Daesh militants are increasingly resorting to brutal tactics to compensate for their heavy losses.
He also expressed concerns about the humanitarian situation in Iraq, urging more aid for people in the conflict-ridden state.
Some 640,000 people have been displaced in the western province of Anbar alone, while more than 10 million Iraqis require some form of humanitarian assistance, Kubis added.
The northern and western parts of Iraq have been plagued by gruesome violence ever since Daesh terrorists began their reign of terror in the country in June 2014.
Iraqi army soldiers and allied volunteer fighters are seeking to win back militant-held regions in joint operations.