Iraq
Kurdish women: Words can't express ordeal at Daesh hands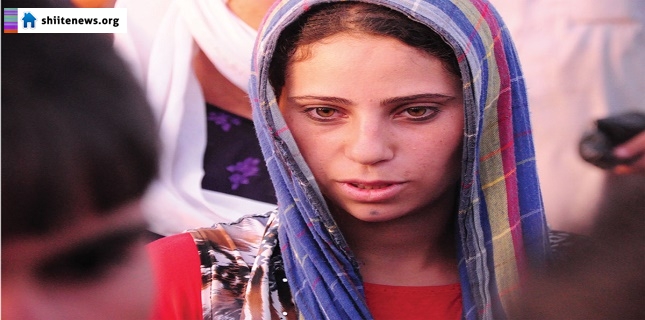 Kurdish women, who were captured and held by Takfiri Daesh terrorists in Iraq, have given horrific accounts of torture and cruelty.
"It is impossible to express in words, everything that ISIS did with us," Ikhlas Baago, a former prisoner of Daesh, said during a roundtable gathering in Moscow on Thursday.
"What is broadcast on TV is just a small part of what they actually did," she said.
Figures from Iraq, Syria, and Turkey and from across Europe attended the gathering.
Baago explained how Daesh terrorists attacked Kurdish villages, destroyed them and captured "95 percent of our men."
She said the terrorists threatened to kill the men if they did not renounce their religion. "But the men did not betray their religion and the terrorists killed them all."
The terrorists "took our girls. Some of them were taken to Syria, some to [the northern Iraqi city of] Mosul. They were tortured every day. It was terrible," Baago added.
She appealed to the international community to take action against Daesh.
Daesh terrorists have been committing gruesome crimes against all ethnic and religious communities, including Shias, Sunnis, Kurds and Christians, in Iraq ever since they launched their terrorist campaign in the country in June 2014.
Earlier in March, Takfiri militants killed six women in Mosul, four of whom were identified as Kurdish women who were held as sex slaves.
They were killed while trying to escape from the al-Hadar district of the embattled city. The other two women, who were working at the Nineveh police department, were executed for cooperating with Iraqi army forces.
Mosul, Iraq's second-largest city, fell to Daesh in the earliest days of its terrorist campaign in Iraq. Since then, the northern and western parts of Iraq have been plagued by violence perpetrated by the terror group.
The Iraqi army together with fighters from the Popular Mobilization units has been engaged in operations to liberate militant-held regions.