Iraq
Iraqi Army, PMF Start 'Fatah' Operation to Liberate Nineveh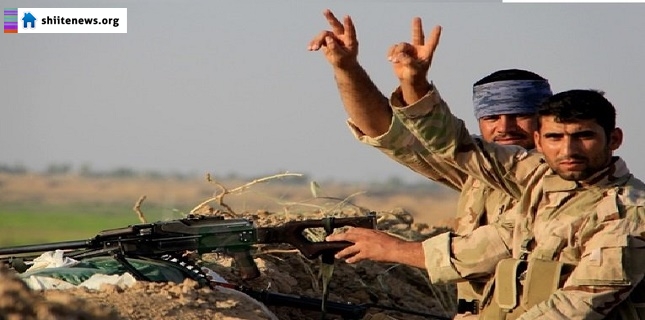 Iraqi army and Popular Mobilization Forces launched a wide-scale operation to liberate Nineveh province from Takfiri group, ISIL, Iraqi military announced on Thursday.
"The first phase of the Fatah (Conquest) Operation has been launched at dawn to liberate Nineveh province," of which Mosul is the capital, a military statement read on state TV said.
The statement added that the allied forces have liberated several towns: an-Nasr, Karmanda, Kathila and Kharbardan, and that the Iraqi flag was raised in these towns.
Several districts have already been retaken and the advance is continuing, the statement added.
Meanwhile, Peshmerga fighters of Iraq's autonomous Kurdish region have also been heavily involved in the campaign against ISIL in northern Iraq.
Hundreds of Iraqi soldiers deployed to the Kurdish region in February in readiness for the assault on Nineveh, setting up base in the Arbil province town of Makhmour, around 70 kilometers southeast of Mosul.
"Iraq forces in Makhmour have begun their advance towards Al-Qiyyara to the south of Mosul," the peshmerga deputy commander for the sector, Araz Mirkhan, told AFP.
"The advance has allowed us to liberate four or five villages from the Daesh terrorists," he added, using an Arabic acronym for ISIL.