Iraq
Daesh attacks Sinjar with chemical arms: Kurdish authorities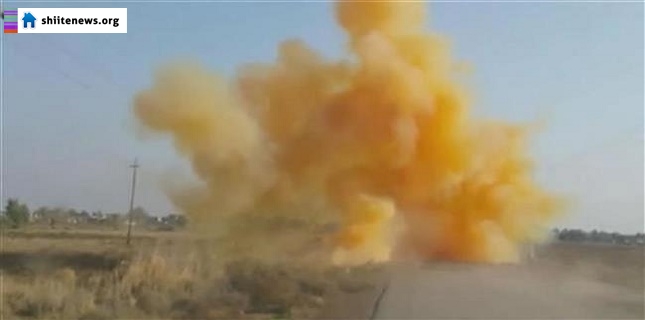 The Daesh Takfiri terrorist group has launched chemical attacks on Iraq's Kurdish town of Sinjar, wounding dozens of people, authorities say.
According to a Friday statement released by the security council of Iraq's Kurdistan Regional Government (KRG), Daesh terrorists launched rockets equipped with chemical warheads on an area south of the town on Thursday, Arabic-language al-Sumeria news website reported.
The statement added that although no one were killed in the attacks, dozens of civilians and Peshmerga forces were admitted with symptoms including vomiting, dizziness and difficulty in breathing.
"If confirmed, this will be the eighth ISIL (Daesh) weaponized chemical attack against Peshmerga. ISIL tactics continue to become more sophisticated," warned the council.
On February 18, Kurdish authorities reported a similar attack launched by Daesh on Sinjar, in which at least 30 Peshmerga forces sustained similar injuries.
According to local medical sources, the symptoms indicate the terrorists might have used chlorine, a choking agent banned under the 1997 Chemical Weapons Convention.
Back in August 2014, Daesh militants attacked and overran Sinjar, killing, raping, and enslaving large numbers of Izadi Kurds. Many were also forced to flee. The northern town, located in Nineveh province, was later recaptured on November 13, 2015, during an operation by Peshmerga forces and Izadi fighters.
Gruesome violence has plagued the northern and western parts of Iraq ever since Daesh terrorists launched an offensive in June 2014, and took control of portions of the Iraqi territory.
The militants have been committing heinous crimes against all ethnic and religious communities in Iraq, including Shias, Sunnis, Kurds, and Christians.
Iraqi army soldiers and fighters from allied Popular Mobilization Units are seeking to win back militant-held regions in joint operations.