Iraq
Millions of mourners attend Arba'een rituals in Iraq's Karbala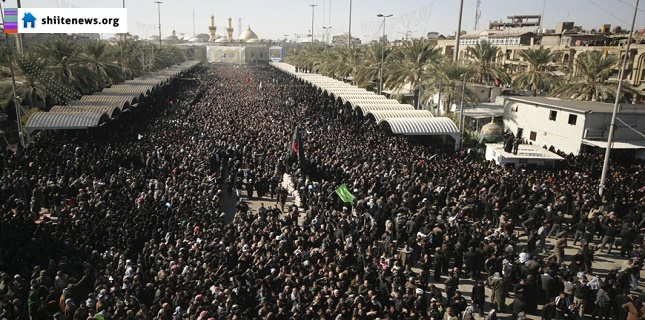 Millions of people from across the world are in the holy Iraqi city of Karbala to attend mourning rituals on Arba'een, the 40th day after the martyrdom anniversary of the third Shia Imam, Imam Hussein.
The ceremonies are taking place in Karbala on Thursday amid heavy troop deployment to protect pilgrims against terrorist attacks.
Many of the black-clad mourners have reached the city on foot to show their devotion to the Shia Imam.
Some countries like Iran marked the occasion by holding mourning rituals on Wednesday. Millions of Iranians have also traveled to Iraq to take part in the Arba'een march and attend mourning ceremonies in Karbala.
Imam Hussein and 72 of his loyal companions, including his family members, were martyred on Ashura, the tenth day of the lunar month of Muharram, in the battle of Karbala against the second Umayyad caliph, Yazid I, in 680 A.D. Imam Hussein was martyred after he refused to pledge allegiance to the tyrant ruler.
The number of Arba'een pilgrims reportedly hit 20 million in the last two years. Iraqi officials expect the turnout for this year's Arba'een procession to be higher than the past.